A couple of German gnomes provide some intermission entertainment…or something like that.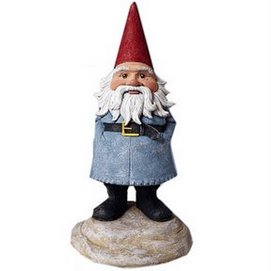 The first C4K assignment I was given, was a video of two students dressed as gnomes performing a song in German. It was quite entertaining for me and the audience seemed to love it too.
My second assignment talked about learning and performing the jive. She said she was nervous when she had to perform it, but loved it. I told her I experienced the same thing when I was in color guard in high school.
Mrs. Yollis' Classroom Blog
Mrs. Yollis' blog is very organized and easy to navigate. She does a wonderful job of keeping the information simple and easy to understand for everyone. She offers links to other educational blogs. The blog is perfect for students and parents to keep up with the class activities, but it's also a great place for them to expand their learning base, through the educational blogs she follows.
Hannah's Hacienda
The last assignment was about the Iranian celebration Seezdah-Bedar. I highly enjoyed reading about this post because I learned a lot. Seezdah-Bedar is a celebration to keep bad luck at bay. Families gather together and enjoy a picnic and games then throw the Sabzeh in a river or stream. The celebration sounds like a lot of fun.